Unicko for Teachers
November 09, 2021
Unicko's virtual classroom was purpose built for teaching math, languages and science online. Whether you are teaching an individual student, a small group or a large class, our classroom provides all the tools you need for online teaching including audio and video conferencing, an interactive whiteboard, text editor, screen sharing, chat and polls.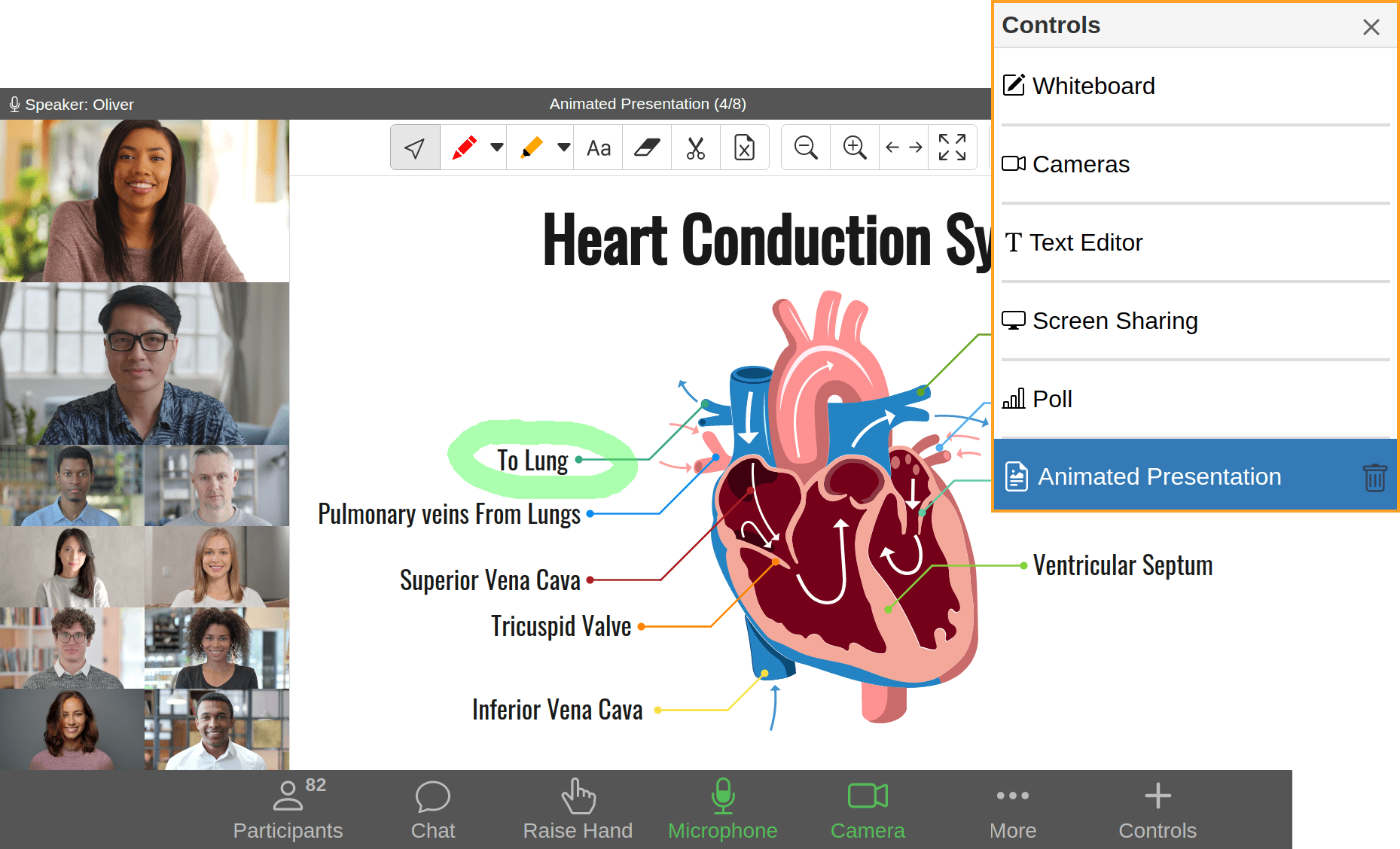 Lesson Preparation
As the teacher, you can create a meeting room which can be used once off or on a recurring basis for an ongoing course. You can keep your classroom secure, and control who has permission to enter the room. Each room has a unique link that your students can use to join the lesson. Students are able to join from any device simply by signing in with no downloads necessary.
Before the lesson starts, make sure everything is prepared and ready to go. The teacher has the option to upload documents, media files and presentations in advance. This allows you to seamlessly present all your material as you teach with no need to rely on external tools.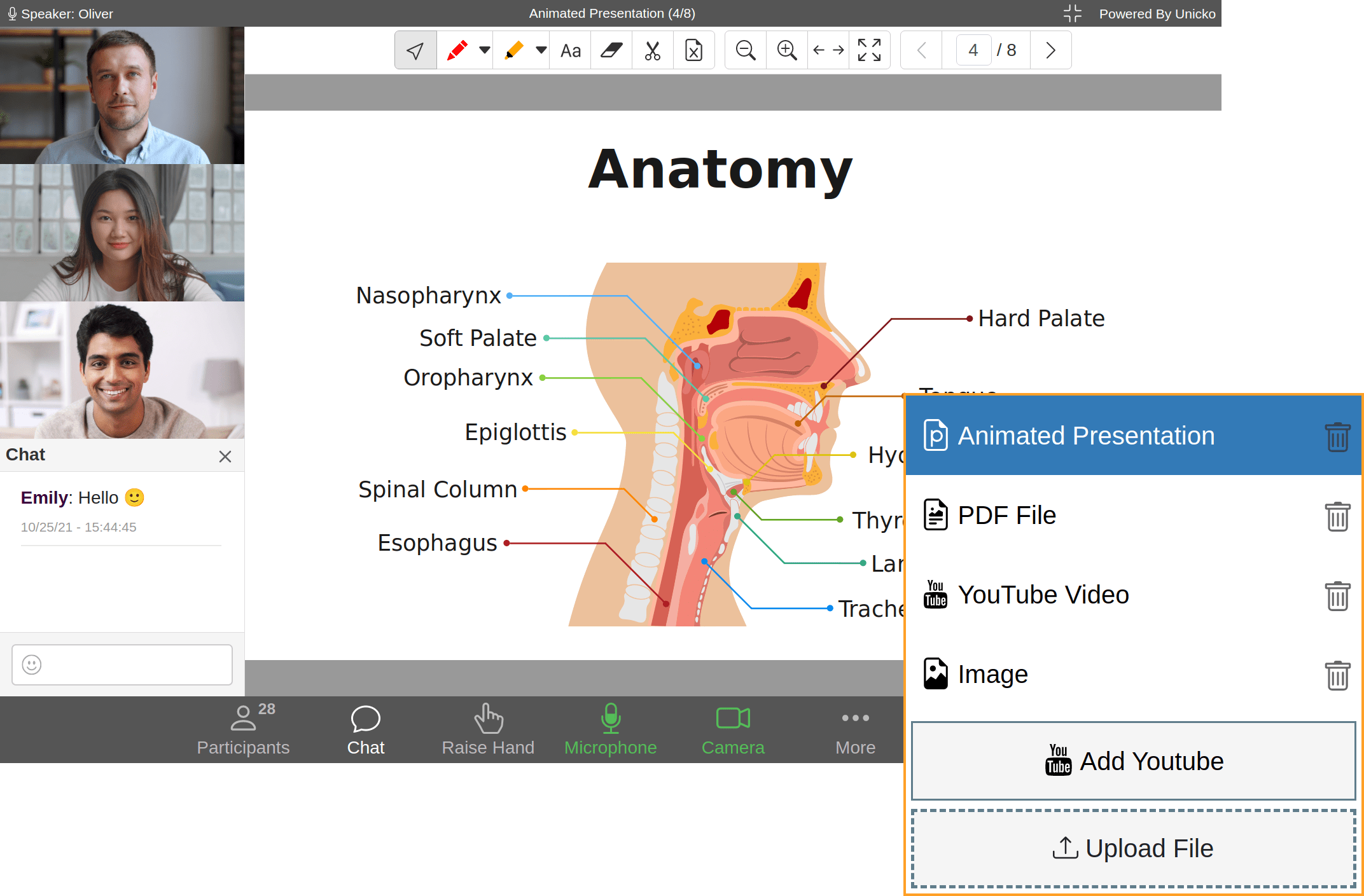 Classroom Features
Our classroom offers various features for collaborative learning. The text editor is particularly useful when teaching subjects such as history, languages or literature, as you and the students can work on the same file and add text simultaneously.
The whiteboard enables you to write freehand, draw shapes, add text and solve equations. It is optimized for use with graphic tablets, as all the functions are just one click away. In addition, you can copy and paste from other files to the whiteboard and annotate the work that you have copied. To encourage student interaction make use of the collaborative whiteboard which allows all the students to edit the main whiteboard. Alternatively you can use the split whiteboard feature which gives each student an individual copy of the main whiteboard. At any point during the lesson you or your students can save the whiteboard as a pdf file.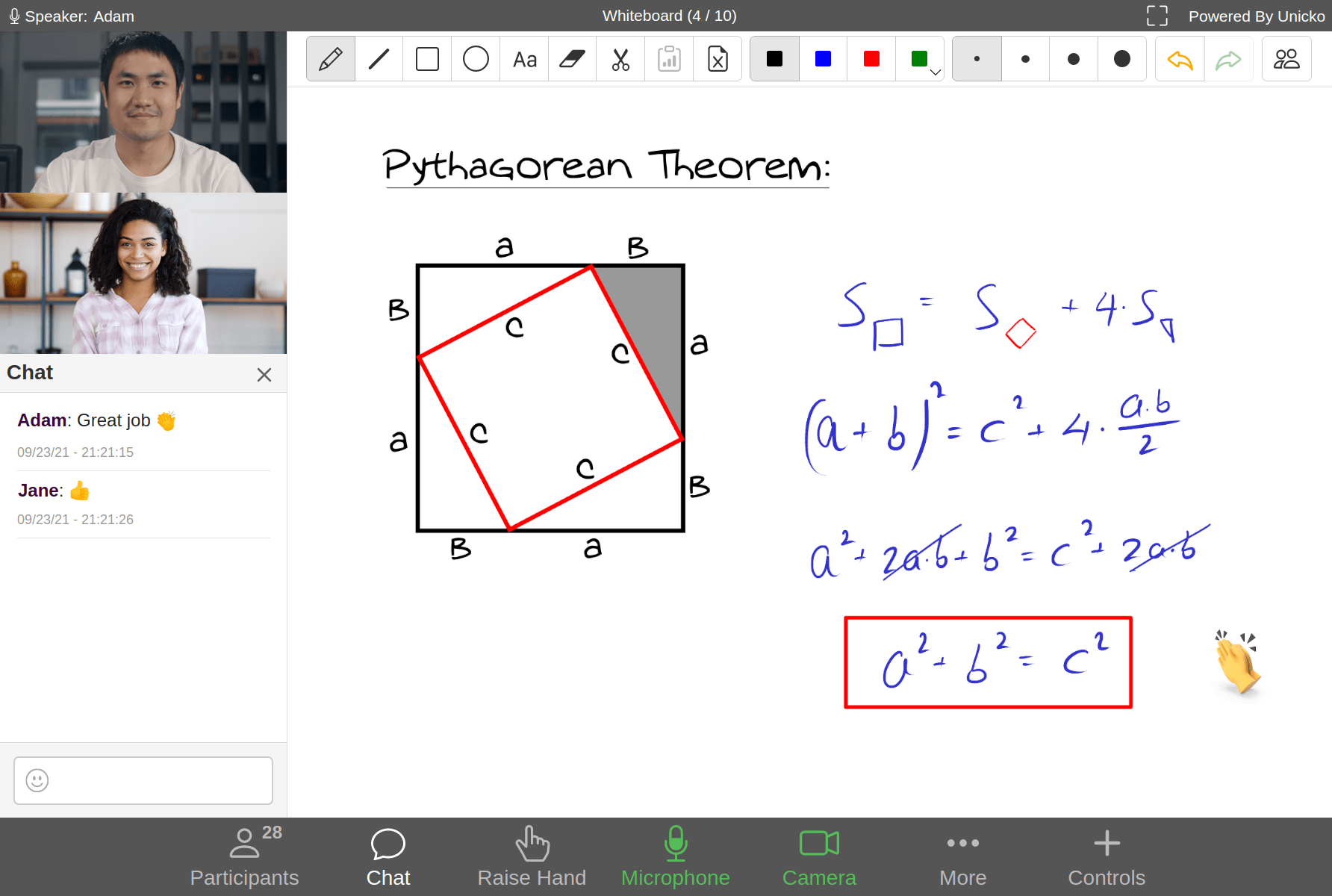 When teaching a large class, make learning social and split the students into study groups using the breakout rooms feature. The students in each breakout room will automatically be granted audio, video and screen sharing permissions allowing them to work together. Teachers can move from room to room to work with each group individually.
Share Recordings and Download Reports
As the teacher you have the option to record the lesson. At the end of the lesson you can share the recording with students or download it for future use. You can also download a full copy of the chat and a report which includes the attendance list, how long each student was present.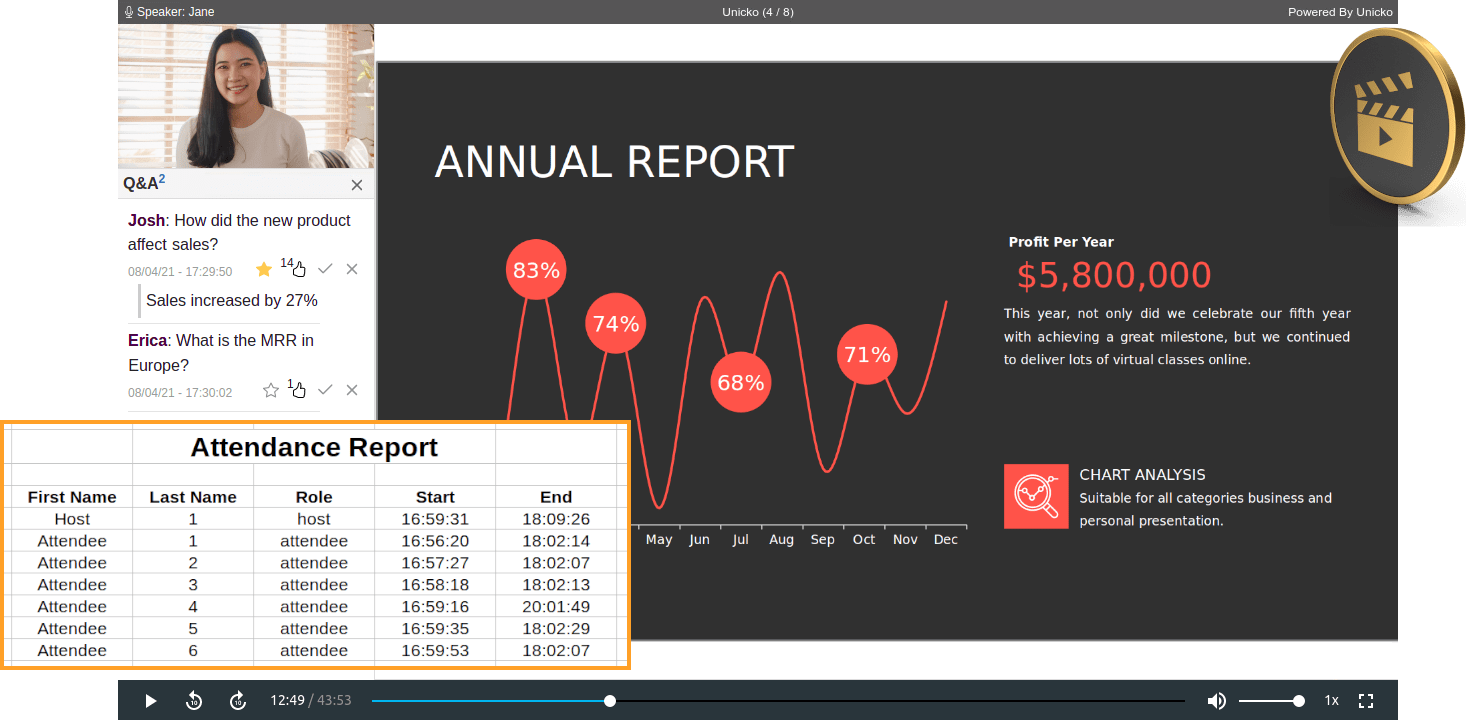 Whether you are teaching math, science, languages or literature Unicko offers everything you need for online teaching all within our virtual classroom. From the lesson preparation to interactive tools each feature was specifically designed for teachers in order to offer a comprehensive teaching experience.