Unicko for Tutoring Companies
October 26, 2021
Tutoring companies across the world match students with relevant tutors. The nature of tutoring companies is dynamic, since the need for tutoring changes throughout the academic year. In addition, the amount of hours can vary from tutor to tutor as some will teach more than others. Unicko's usage based model and API meets the specific needs of online tutoring companies. Together with your website it offers the ability to manage every aspect of the process from scheduling, delivering lessons and tracking time used.
Teaching online often involves sharing content, writing text, drawing diagrams and equations. Unicko's Virtual classroom was purpose built for teaching math, languages and science. It provides all the tools you need for online teaching including audio and video conferencing, an interactive whiteboard, text editor, screen sharing, chat and polls. Users can join the lesson from any device with no downloads necessary.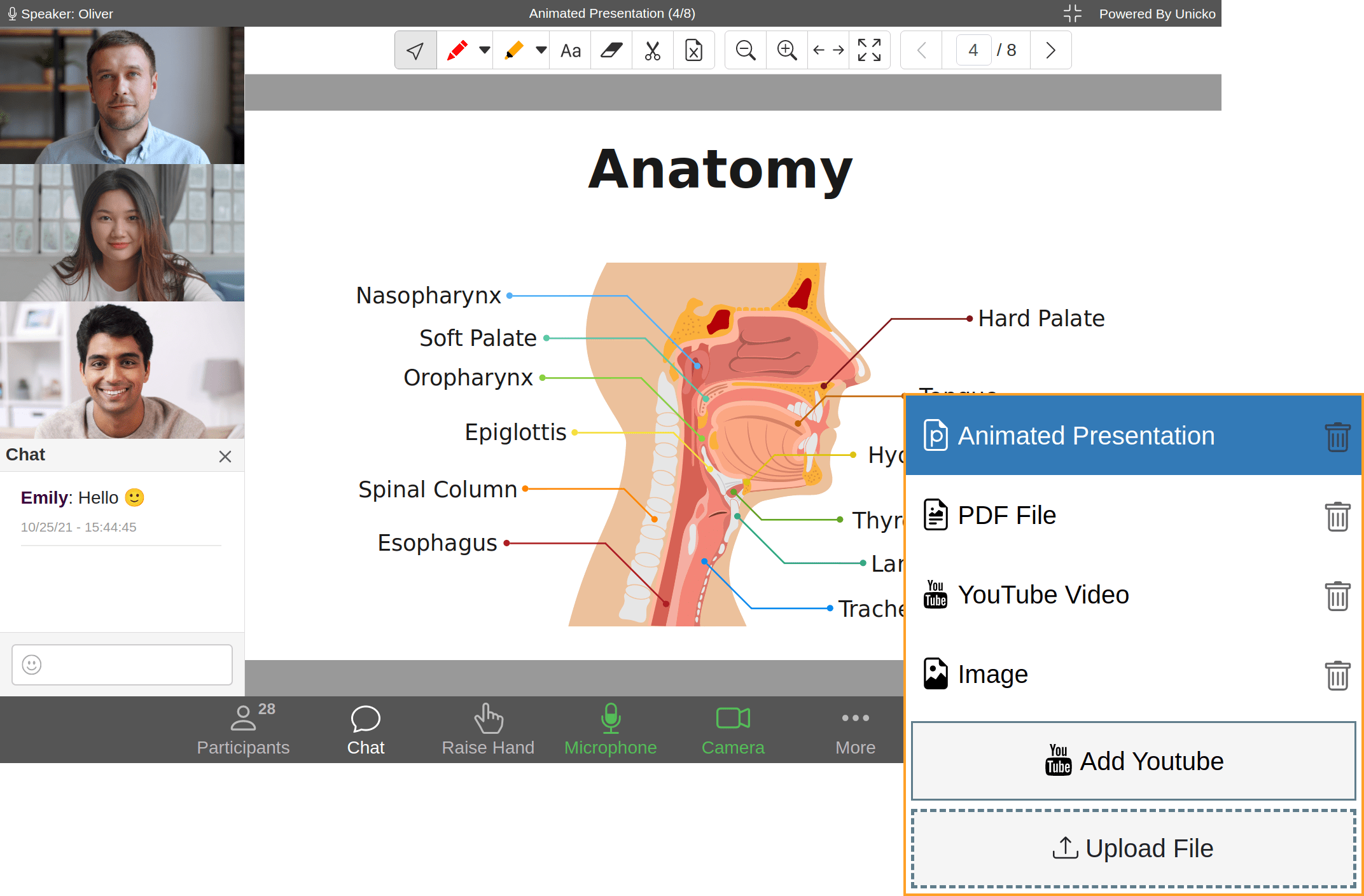 Virtual Classroom
Our classroom can be used for individual tutoring, group lessons or large meetings. In the classroom, tutors and students can share documents, presentations and video files and interact using audio and video conferencing. The classroom includes a whiteboard and text editor which can be used to teach a range of subjects from math and science to history and languages. The lessons can be recorded and shared with the students for future use.
The interactive whiteboard encourages collaboration and allows users to write freehand, draw shapes, add text and solve equations. Tutors can copy and paste material from other files to the whiteboard and annotate it. At any point in the lesson students can save the whiteboard as a pdf file which they can review after the lesson.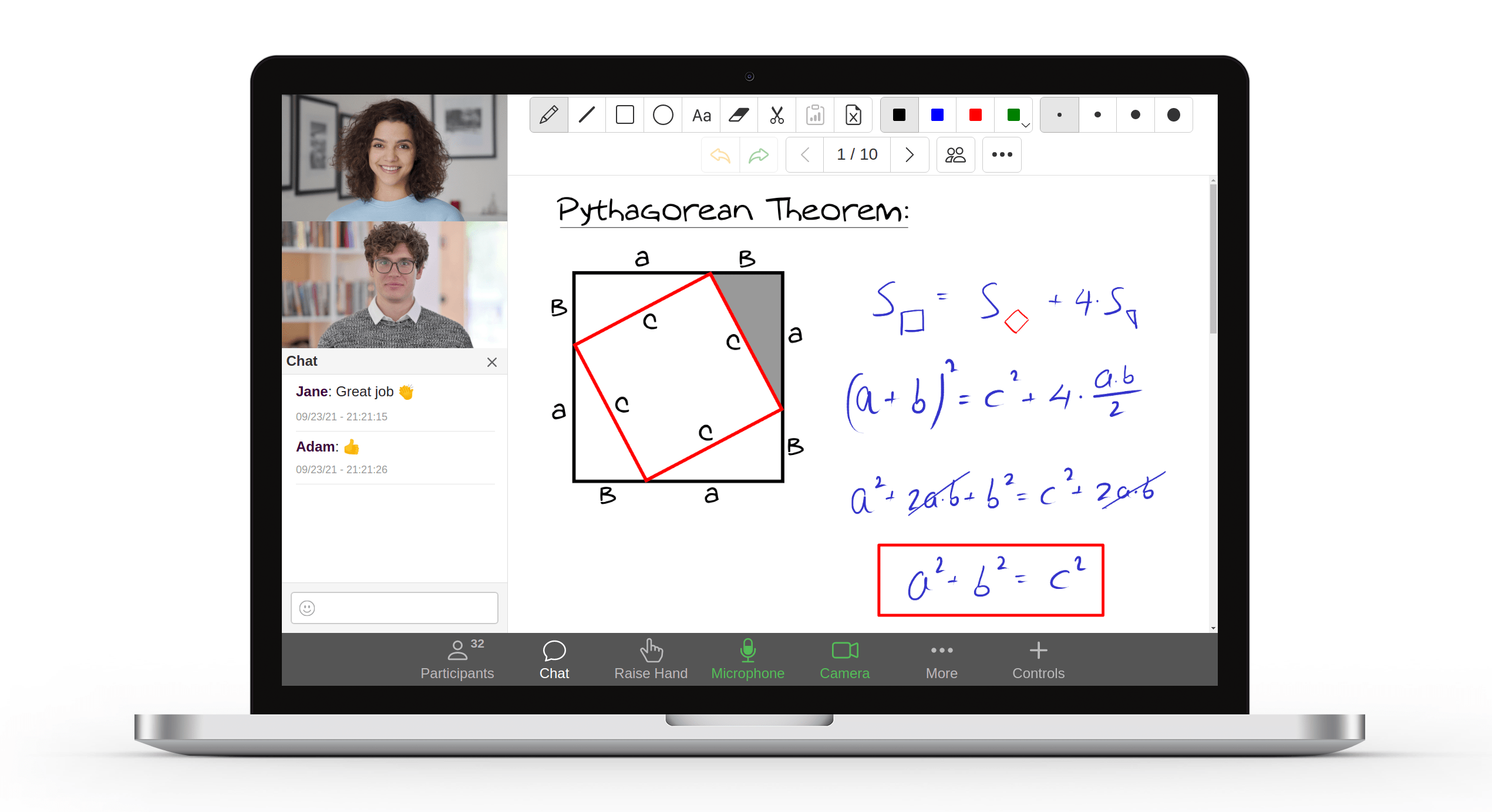 API Integration
With our flexible API you are in control of scheduling lessons and managing access. Your users can join the classroom directly from your website without having to sign up to an external service. Using the API you can manage recordings and download attendance reports after each class.
Pay-Per-Use
Our pay-per-use model is measured based on how long each participant spends in a session. You'll only pay for what you use which means there is no need to over commit or to pay for wasted licences. This flexible model works for companies whose dynamic schedule changes over the course of the year.
With all these advantages Unicko offers a comprehensive solution to meet the specific needs of online tutoring companies. This solution includes our virtual classroom, powerful integration and a pay-per-use pricing plan.