Unicko for Webinars
December 15, 2021
Webinars are a popular tool which your company can use in order to easily reach a large or varied audience. Webinars allow speakers to engage with the attendees via an online platform which means they are not limited by geographical constraints. Unicko gives you the option to host webinars with up to 1000 participants. With a variety of features Unicko offers so much more than just video conferencing and meets the unique needs of a webinar host.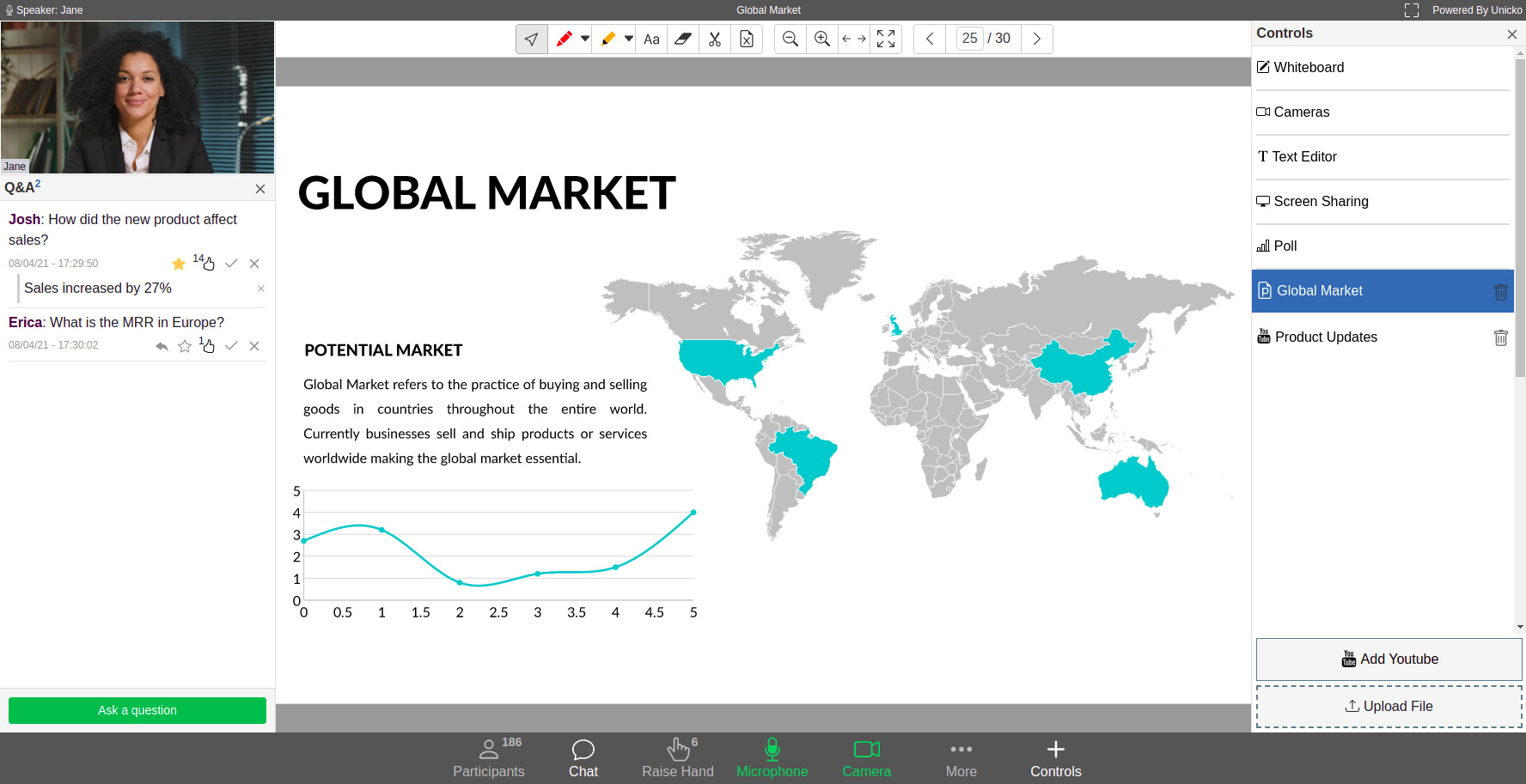 Customised Webinar Registration
As the webinar host you can create a meeting room which can be used once off or on a recurring basis for a series of webinars. You are able to personalise the registration page by adding custom fields to ensure that you receive all the data you need from the participants, as well as add your company's branding by uploading a banner which will be shown on the registration page.
In addition, you have the option to manually or automatically approve your registrants. Participants who have been approved can join the webinar simply by signing in from any device with no downloads necessary.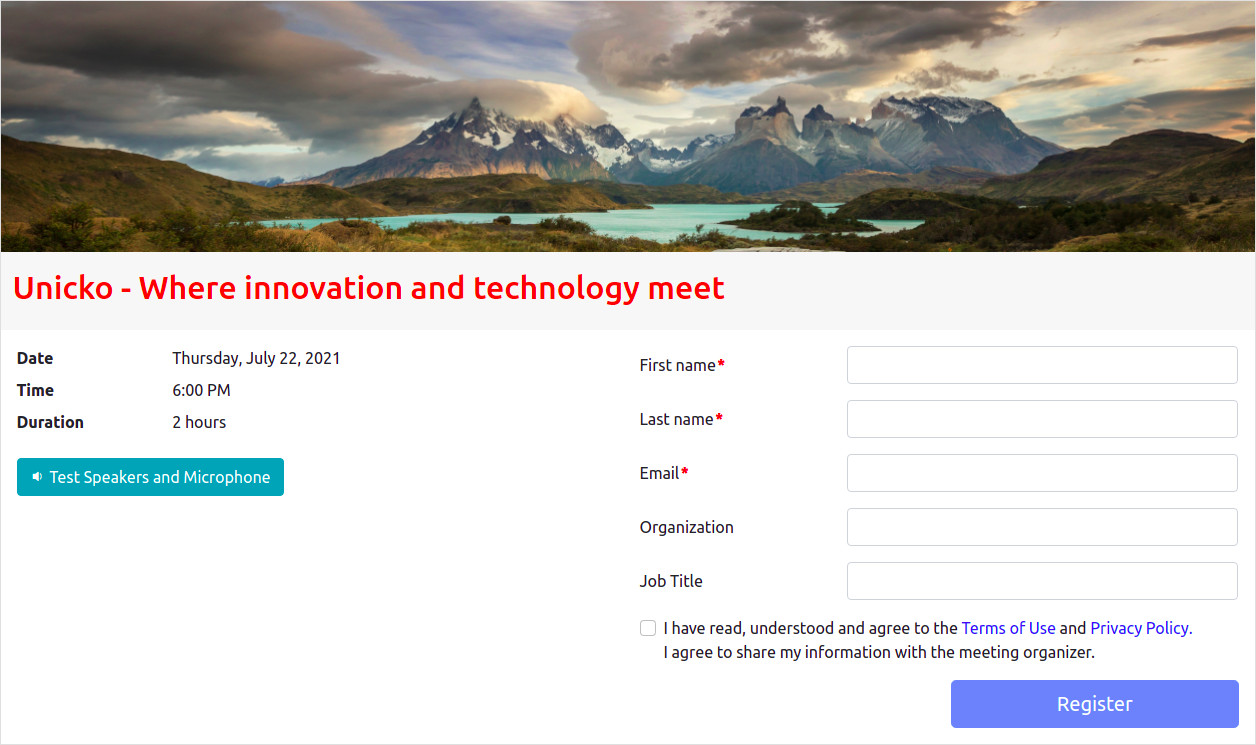 Deliver a Webinar with Presentations and Videos
Unicko enables you to run your webinars with all the tools you need at your fingertips. When hosting a webinar, you can assign different roles and permissions to the attendees. In order to easily share materials with the audience you can upload all documents, presentations and media files in advance, and throughout the webinar you can switch focus between videos and presentations with just the click of a button.
The host can engage the audience and receive feedback using polls. The attendees are able to actively participate in the webinar using the Q&A feature and the speaker or panelists can answer the questions at any point during the webinar.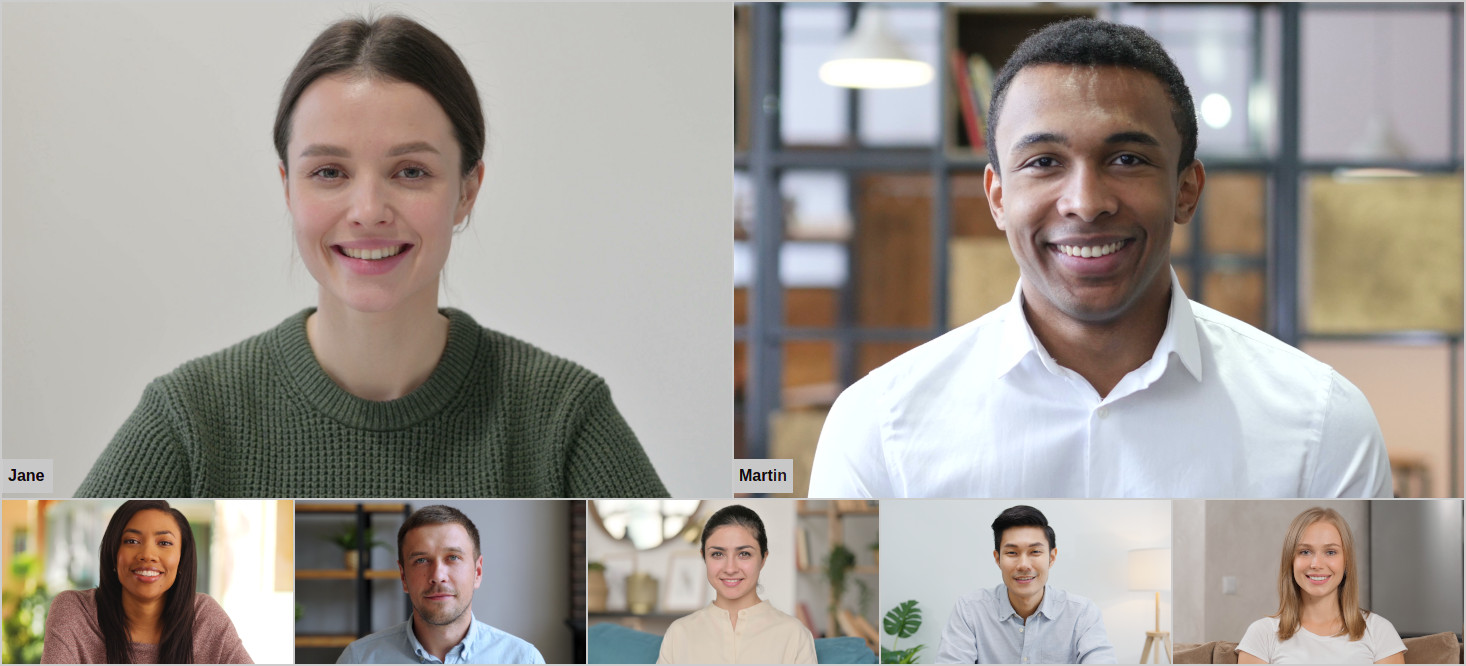 Share recordings and download reports
If you choose to record the webinar then the recording will be available to download after the webinar. You can either keep it private or make it available to the audience. You can take a look at the report of the meeting to see who attended, the length of time that each participant was present and a full copy of the Q&A.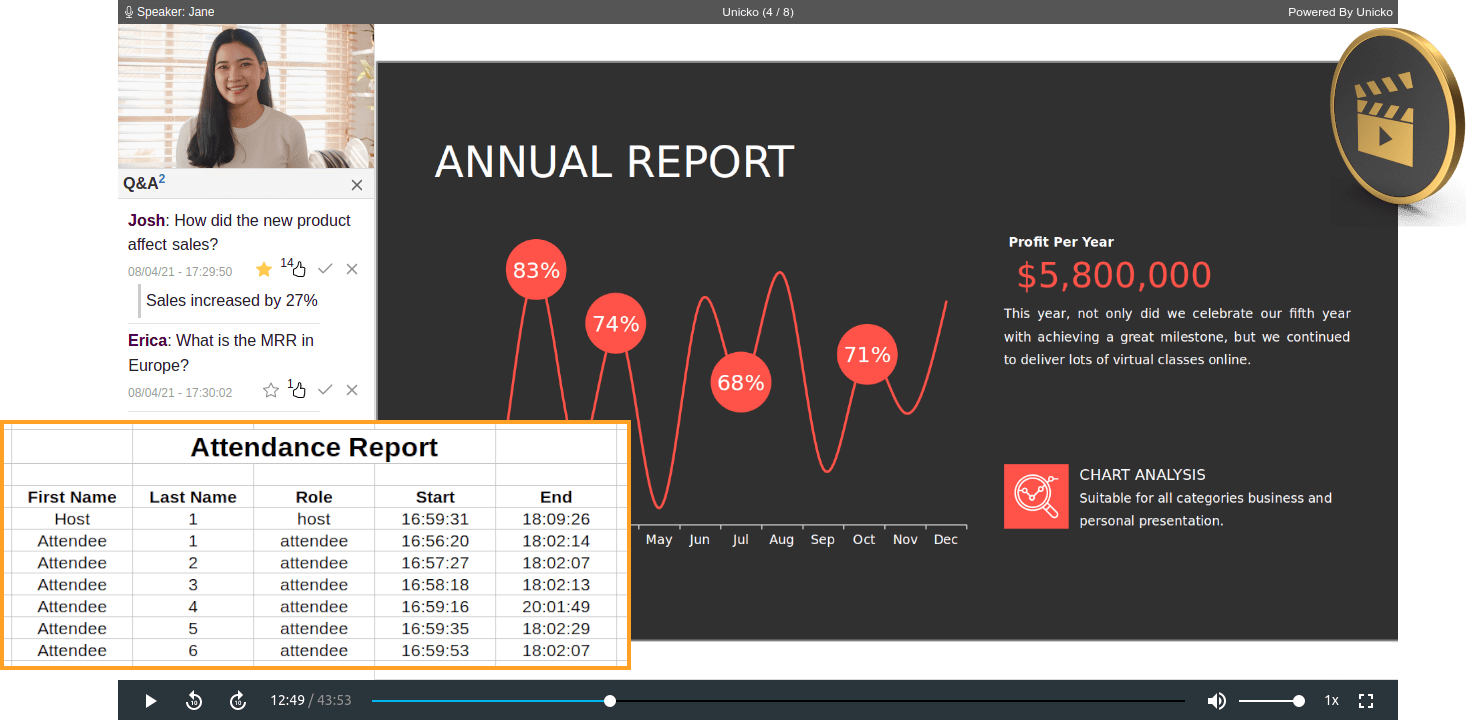 Suitable for webinars of up to 1000 participants Unicko offers a secure service with all the tools needed for hosting a webinar. From the ability to customize the registration process to presenter permissions, the different features come together to offer a seamless webinar experience.