Product Updates: Change Your Background, Paging on Gallery View and Single Sign-On
February 14, 2022
Users can now blur their video background or replace it with an image. Each user can choose one of the preloaded images or upload a custom image such as a company logo.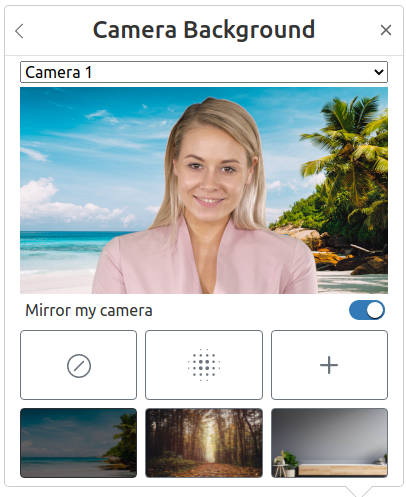 The meeting host can now page between the participants' videos allowing them to view and engage with more participants using the < and > buttons which appear on either side of the videos.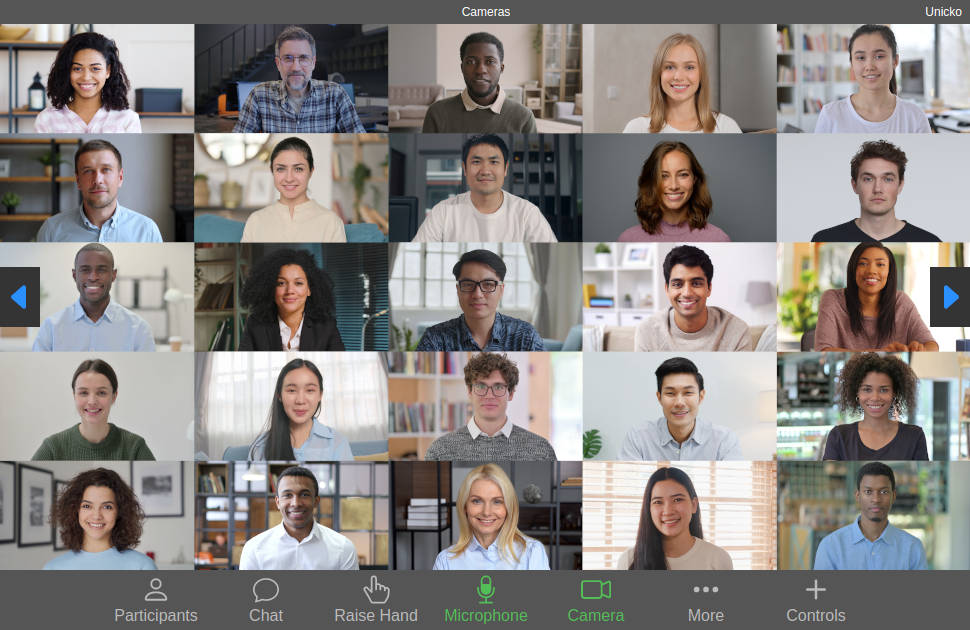 Single Sign-On (SSO) lets your users use a single, common set of credentials for Unicko and other applications in your organization. Enable SSO for a meeting to control attendee access. Unicko SSO is based on OpenID Connect. Read more in the docs.