Product Updates: Drawing Tools, Drag & Drop Documents and Instructional Videos
June 27, 2022
The whiteboard has been upgraded with new tools:
Seveval pens, each with separate color and thickness settings.
Marker tool.
New shapes including arrow, triangle, pentagon, hexagon, cube, pyramid and sphere.
The same drawing tools can be used to annotate documents and presentations.
When uploading files the host and presenter can now drag and drop documents, presentations and media files from their computer directly into the classroom.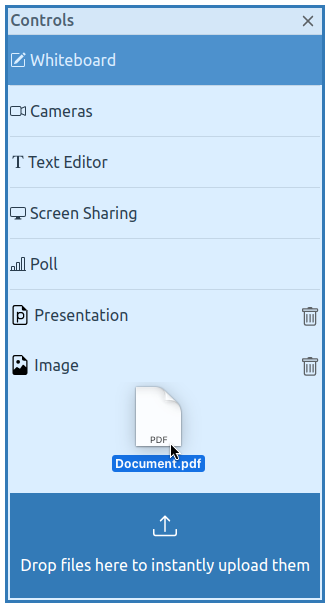 We have launched a new series of instructional videos to help users familiarize themselves with Unicko's features. Learn how to share presentations and documents directly within the classroom.